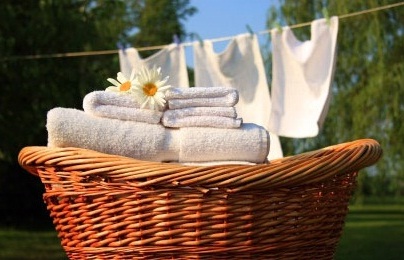 Laundy, Duvet & Pillows

We offer a fully finished laundry service for all your bed and table linen. This is carried out by a specialist laundry whose washing technology ensures some of the best whiteness in the industry whilst caring for your fabrics. All items are fully ironed and hygienically sealed in polythene ready for storage, or your immediate use. Other services include starching for that extra crisp finish and stiff collars.

When it comes to duvets you may well have heard about the various micro-organisms (including house dustmites) that can inhabit bedding and the harm they can do to asthma sufferers as well as those with sensitive skin, leading to irritation and scratching. Our process not only cleans your duvet, but sanitizes it as well, helping to eliminate this problem. All duvets are cleaned in industrial size washers and driers at a temperature which will ensure it is returned clean, sanitized and nicely plumped up.

Feathers are removed from pillows, cleaned and sanitized in a special machine which also removes contaminates and broken quills. The cleaned filling is then put into new covers and if required, extra feathers can be added for 'like new' finish.